Creation of wallets can be complex or very easy - it all depends on your knowledge level using cryptocurrency.
We offer a simple solution for obtaining an Ethereum Address - Metamask. Metamask and Virtue Poker have worked together to create a simplistic way of obtaining a wallet and Ethereum address. Simply enter your email address, enter the confirmation number when received via email address and then create a password.
To create a wallet follow these 4 easy steps:
1. Click this link to create your account.
If you are in the process of creating a new player account on Virtue Poker, the first time you login will prompt you to enter your ETH address if you have one. Clicking on "No, let's create one" will begin the process as well (see screenshot).
Click "Start wallet creation"
2. You will be directed to the main Login/Sign Up screen:

3. Enter and click on Create Account
4. Once you've clicked on create a wallet it will ask for create a password.
5. Once you set your password it will guide you to Secure your wallet.
6. Save your Private Keys somewhere.
7. Once you save your 12 words phrase your wallet is all set.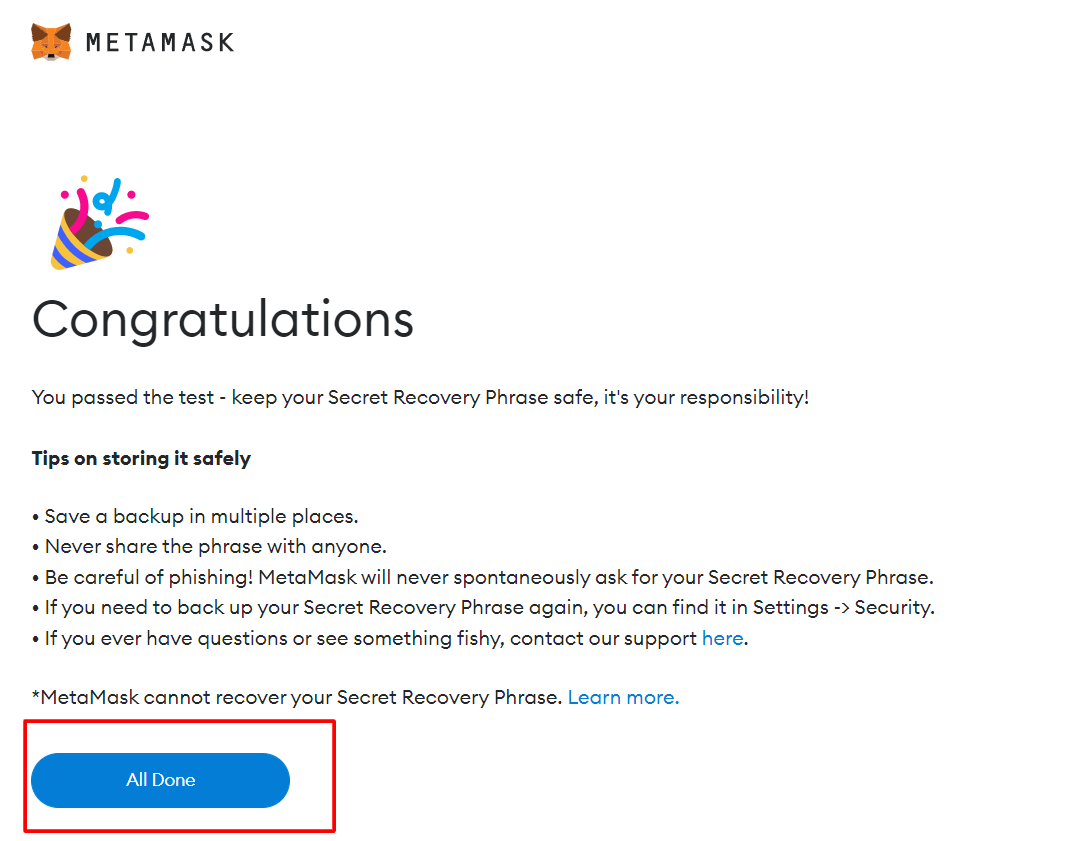 8. Copy your Wallet Address and paste it into virtue poker.