Depositing funds to play on our site is not complicated, but with the various wallets available we'll do our best to guide you though this procedure.
1. After logging into the Virtue Poker client click on cashier located at the top right of the lobby:
2. Click on Deposit ETH or Deposit VPP (depending on which value you would like deposited).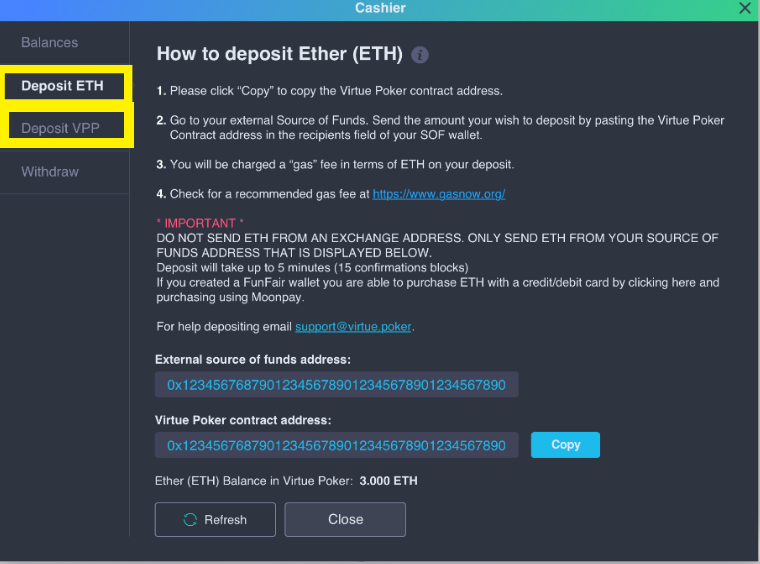 3. Click the copy button to copy the Virtue Poker contract address. Note the contract address is different for ETH and VPP, so be sure you are on the correct tab before initiating the transfer.
4. Now for the harder part - We'll do our best here, but if you run into issues email support@virtue.poker for help.
- Open your wallet and click send. In this example we'll use MetaMask.
- Paste the Virtue Poker contract address in the recipient address section. Enter the amount you wish to deposit and click the next button.
- Make any necessary changes to the gas prices. For reference on the current gas price click this link. Once you've made any preference changes to the gas price click send.
That's it - it may take a up to 5 minutes as there will be 15 confirmation blocks prior to completion.
Again, if you run into any issues at all contact support@virtue.poker. We're here to help!