If your table has been frozen/stuck for over 30 minutes please follow this guide to submit a bug report:
1. Click Help in the Lobby, then select Bug Report. An email addressed to us will open up with needed information about your account - Or email bugs@virtue.poker.
2. In the subject line type Frozen Table and include the table number. Note: This helps us to find frozen tables more quickly from the queue.
Table numbers can be found here. Mouse over the table number and the full table number will appear. Simply double click on that table number and copy/paste into the subject line.
Note: This step is critical for us to find the tables with issues.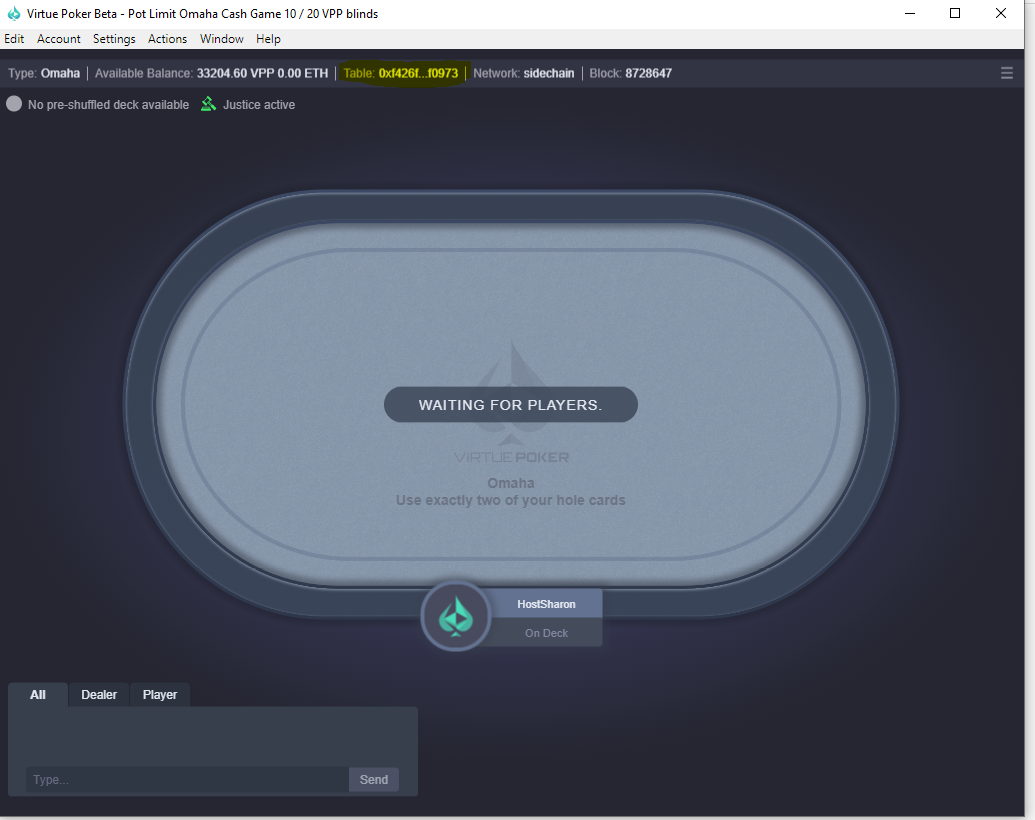 3. What color is the Justice Active icon? (green/orange)
4. Take a screen shot of the frozen table and send along with the other information requested.
5. Log files: It is very important that you attach your log file to this email.
On Linux: ~/.virtue_poker/clientLog.log
On MacOS: Go to Finder, and use Shift + CMD + G, type this in dialog: ~/.virtue_poker/
On Windows: C:\Users\[computer login name]\.virtue_poker_\clientLog.log
Once we receive reports we will then investigate and void that tournament if necessary.
Note: For bugs and crashes please review this article for requirements.